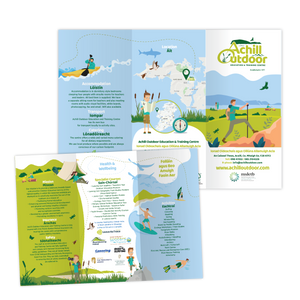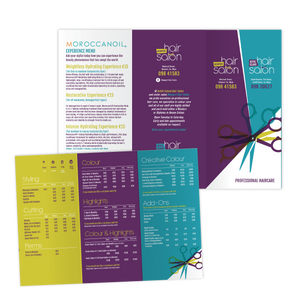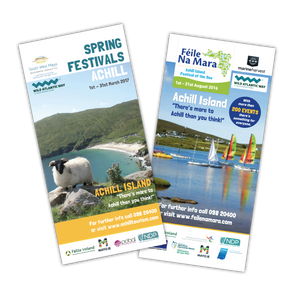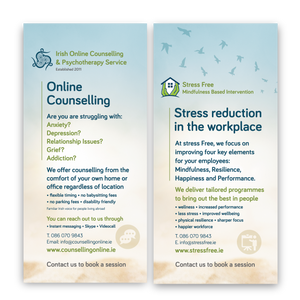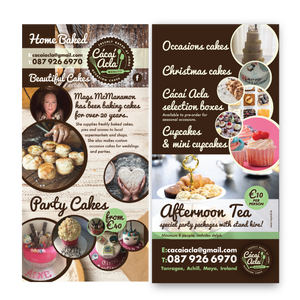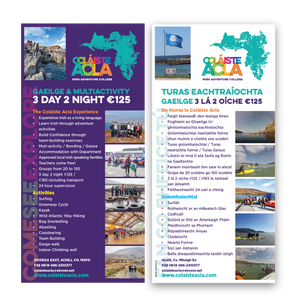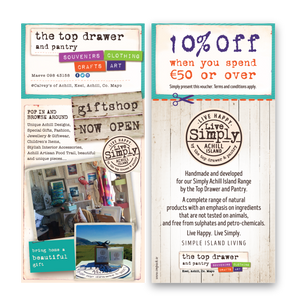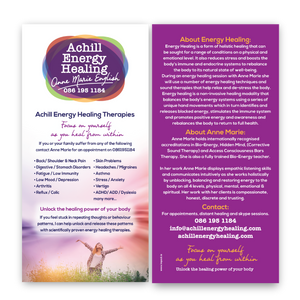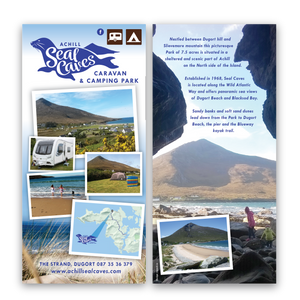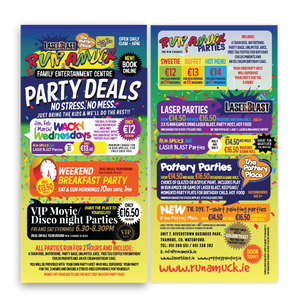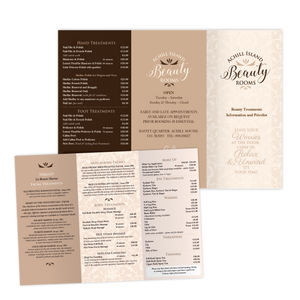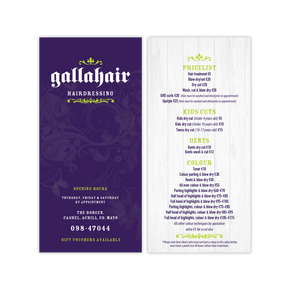 We can print or design and print DL leaflets and flyers.
These are 210x100mm finished size
Can be simply 2 sided - 2 pages
4 pages
6 pages
8 page
We can work to your custom requirements
Please contact us for an exact quote louise@impack.ie
These are guideline PRINT ONLY prices based on 200gsm silk printed 2 sides. Other papers, weights, finishes and quantities available upon request. 
Design is €60 per hour + VAT
NOTE: Prices are based on print only
VAT is NOT included
Delivery is NOT included
Design is NOT included